A Gentle Face Polish for that fresh face feeling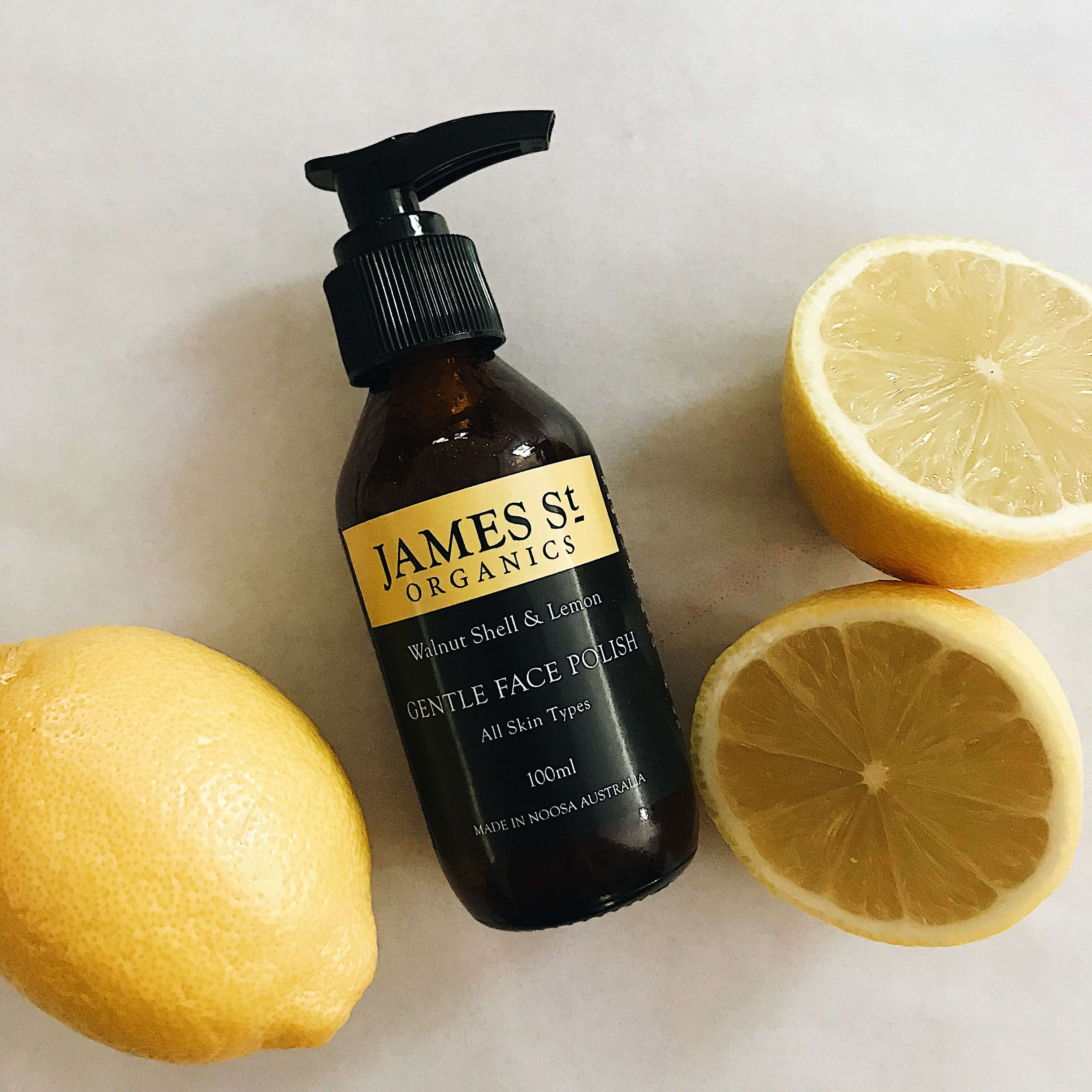 You know that fresh face feeling? The feeling you get after washing your face with something that loves to do great things to your skin, straight away? Well let me tell you, our specially formulated Gentle Face Polish does just that and so much more. A delicate blend of organic and natural ingredients including green tea, ginger, aloe and lemon peel, this Gentle Face Polish will leave your skin feeling fresh, clean and full of life.
Here at James St Organics we source and use only the highest quality ingredients for all our natural skin care products to ensure your skin is getting only the best. Our Gentle Face Polish contains finely ground walnut shell, giving you a gentle exfoliation and stimulating circulation whilst the citric acid from the lemon peel removes the top layer of dead skin cells. This gentle face polish will leave your skin looking brighter, smoother and feeling beautiful, always.
As with all our products, this gentle face polish is vegan friendly, cruelty free, free from preservatives and only tested on family and friends. We hand blend and bottle each product with love, so you can enjoy the very best in skin care, every day.
Our Gentle Face Polish has been carefully designed to suit all skin types and is best used 1-2 times a week by applying a small amount to moist hands and gently massaging into your skin before rinsing away to reveal a brighter, smoother complexion.
Shop our Gentle Face Polish
here
---
Leave a comment
Comments will be approved before showing up.