NATURE MEETS NURTURE - A MATCH MADE IN HEAVEN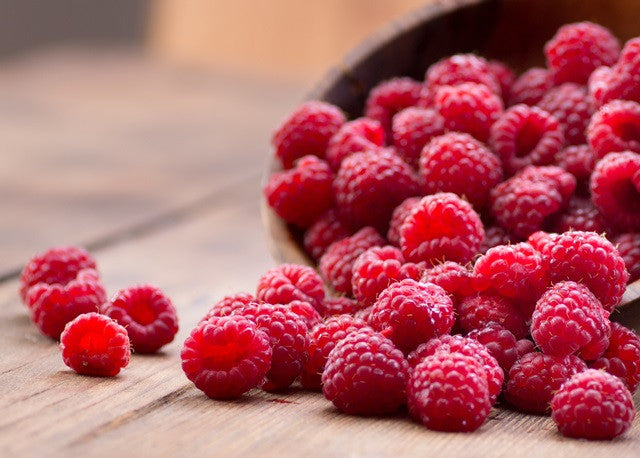 When good old Rosehip Oil sidled up to Raspberry and whispered seductively in her berrylicious ear "fancy some face time?" it was destined to be a match made in heaven.
After all these two boasted a botanical pedigree that dated back centuries, it's just that the rise of modern pharmaceuticals meant their re-acquaintance took a little extra time.
Which begs the question, why are plant based beauty products, aka botanicals, currently exploding onto the market and what benefits do they offer?
Why now?
Well according to Best Health: "Botanicals might be the latest buzzword in skincare, but they're nothing new: Cleopatra used black cumin seed oil as a beauty treatment, and calendula has been used as a skin-healing poultice for hundreds of years.
"Whether we want to address concerns like pigmentation changes, redness or first signs of aging, botanical-powered skincare products can help us keep our complexion looking its best".
Yet, despite centuries of common usage, the botanical skin care industry took a backseat when synthetic products became the rage throughout the 20th century, fuelled by ease of production and the "Hollywood factor".
Only now as the natural food movement ups the ante, and we realise the potential damage of the chemicals in our life, botanicals are blooming in the skincare world, with scientific research supporting what traditional medicine practitioners have long suspected.
How do they work?
The basis of natural skin care products is the botanical extract from the leaves, roots, flowers or bark of a plant. It's a process where plant parts or components are dissolved using a solvent like water to loosen up natural ingredients of the plant. The concentrated element is separated from the insoluble sectors and can be used in powdered or liquid form.
Ingredients are then combined to create natural skincare products harnessing the refined power of the plant extract.
What do they offer?
Well for one an ingredients list that you can pronounce. We say that partly in jest but there's always truth in humour.
Importantly, plant based skin care can offer personal and environmental benefits. These include:
Fewer irritants - Many people find their skin irritated by chemicals, fillers, synthetic additives and colour.
No synthetic fragrances - Natural products smell like their ingredients, not a chemical masking further chemical ingredients.
Less environmental impact – There are fewer environmental side effects in natural skincare products both in the production process and due to ingredients being washed down the drain at home.
Meanwhile, the Journal of Clinical and Aesthetic Dermatology notes: "Over the past decade, there has been fervent interest in products found in nature because of their perceived safety. Many believe that if a product can be safely ingested, it will also be safe for topical application.
"In general, plant-derived, botanical, cosmeceutical products tend to be antioxidant in action since these organisms must thrive in constant direct ultraviolet (UV) light, the Earth's most prolific manufacturer of free radicals."
The final word
So as Rosehip Oil rekindles its romance with Raspberry, Coconut Sugar gets sweet with Orange, and Green Tea becomes the satiating soul mate of Ginger, we can reflect on the centuries of tradition that form the basis of modern botanicals.
---
Leave a comment
Comments will be approved before showing up.