THE TALL POPPIES OF THE BOTANICAL WORLD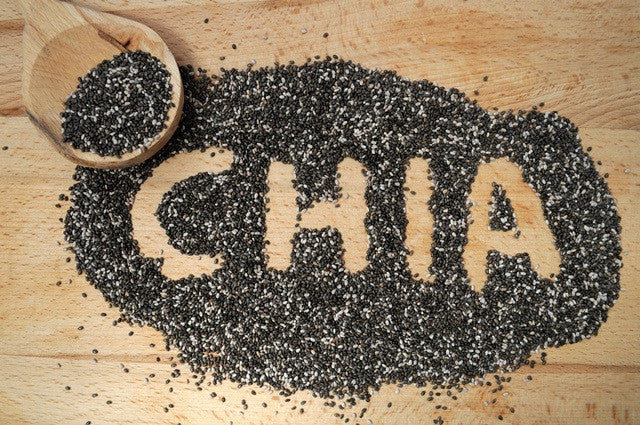 Some people are destined for great things, whether it's due to achievement, perseverance or a multi-talented predisposition. In the botanical world it's no different. There is an elite range of high achieving plants notching up some serious accolades in skin care, and they've been going about it unwaveringly for centuries.
These are the tall poppies of the botanical realm and this is what they do...
Green tea
Green tea is among the fastest growing herbal products in the world. While it's renowned for its health benefits when consumed, its use as a skincare staple is also on the rise. The reason? Green tea can perform similar functions for the exterior of the skin as it does for the internal organs.
These include anti-inflammatory and anti-oxidant properties, with research from the Journal for Clinical and Aesthetic Dermatology noting both these have an impact on the ageing process. Meanwhile green tea also gets busy scavenging free radicals, slowing down the appearance of ageing and has also been found to offer sun protection.
Citric acid
The simple aroma of lemon, orange, kiwi or grapefruit is enough to make a skin product delectably refreshing but behind their sweet succulent scent, these little gems are beauty powerhouses.
The common tie between these fruits is citric acid, and for generations it's been used to lighten, brighten and exfoliate the skin.  Researchers note the acid not only has gentle beaching properties but limits the production melanin, which is responsible for pigmentation.
 It's also rich in Vitamin C which spurs on the production of collagen, further reducing the appearance of pigment spots.
Meanwhile the acid helps loosen the exterior layers of the skin to reveal new cells beneath, and the antioxidants found within citric acid help repair skin and fortify the blood vessels. Busy little ingredient isn't it?
Fruity friends
It's not just citrus stepping up to the batting plate to knock it out of the skincare park. There is also a host of other fruity friends batting for the botanical team.
 Among them is industry stalwart Rosehip who boasts almost every attribute in the anti-aging, anti-oxidant arsenal. It's rich in Vitamin A, C and E and also contains Omega 3, 6 and 9. In non alpha-numeric terms that means Rosehip lightens, brightens, tightens, tones, repairs, rejuvenates, and protects the skin against UV damage. What a sweet smelling trooper!
 When she's not chowing down with cheesecake, mixing it up with ice cream or stirring it up in a smoothie, raspberry is hard at work in skincare. Beneath that bright, juicy exterior, she features the highest linolenic acid content of any fruit, making her a superior anti-inflammatory.
 Raspberry is also high in antioxidants, boasts a bevy of Vitamin A, and is just so delightfully refreshing as a moisturiser.
Sesame
Crammed full of zinc, sesame seeds are excellent at healing and stimulate the production of collagen. Also noted on their résumé is their love of hand to hand combat against toxins, and their enthusiasm for avoiding and healing sunburn.
Chia
She's a popular little modern day socialite, charming Chia, and pops up everywhere from crackers to bread and smoothies, but that's just because Chia is so good at what she does. In the skincare world that ranges from anti-pigmentation to moisturising.
Nuts
From Australia's very own macadamia to the good old walnut and the African shea nut, nuts are a staple of skincare products. Used primarily for their oil, they offer a natural substitute for synthetic oils and boast healing and skin rejuvenation abilities.
Macadamias
Macadamias are renowned for their ability to emulate the sebum of the skin. They offer sun protection, wound healing, and squalene and oleic acid to assist with cell regeneration.
Almonds
Almonds are rich in Vitamin E which provide antioxidant properties and protect skin from oxidative stress and UV damage. Meanwhile almond oil is also excellent for penetrating the skin and dislodging dirt and debris.
Shea
Originally sourced from the Africa, shea is generally used as a butter and is famous for its moisturising ability, stretch mark reduction and ant-inflammatory attributes. It's rich in Vitamin A, E and F, is known to stimulate collagen production and also offers UV protection. Oh and like all its nutty cohorts it's good enough to eat!
Walnuts
Packed full of Omega-3, Vitamin B complex and Vitamin E, the walnut is another warrior in the war against free radicals and aging. It's an excellent moisturiser, is known to reduce puffiness and lighten dark eye circles, while ground walnut just loves to go three rounds as a natural facial scrub.
Argan
Coming direct to you from the kernel of the native Moroccan Argan tree is the wonder of Argan Oil. It's a supersonic all-rounder as an easily absorbed moisturiser that's crammed with additional goodness. Argan oil is rich in anti-oxidants, fatty acids and Vitamin E, promotes skin rejuvenation and healing, just loves the challenge of a stretch mark, and reduces inflammation.
Evening primrose oil
Derived from the seeds of the Native American evening primrose plant, the oil that bears its name is a sensation in skincare. It's one of the most effective weapons against acne, is a marvellous moisturiser, contains essential fatty acids and ups the ante even further by boosting blood circulation.
The final word
These botanical heavy hitters may be the elite of the skincare arena, but they haven't let success go to their head. Despite their ongoing achievements and acclaim these tall poppies still play nicely together offering skincare solutions to suit all needs.
---
Leave a comment
Comments will be approved before showing up.