Tula Naturals is now James St Organics!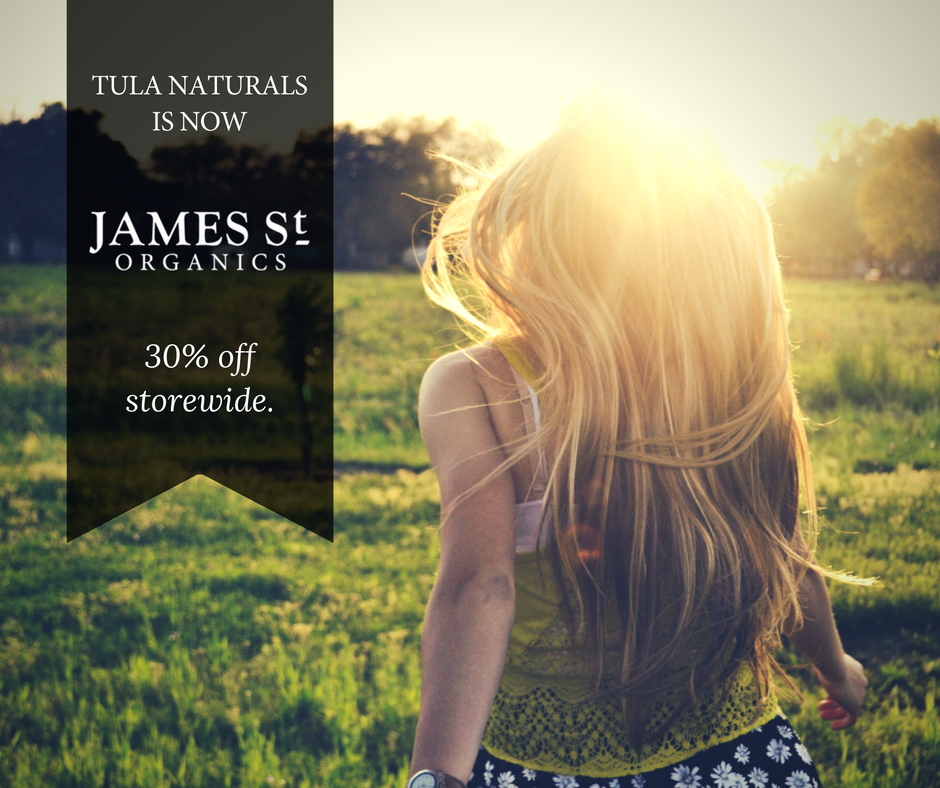 "Hey Jen, I really think we should put the word ORGANIC in our name, we use the best certified organic ingredients, we're getting Australian organic certified ourselves soon, our customers should know that".
"Yeah!  And you know what Lucy, lots of people ask where our products are made, they are so surprised to hear we make them all ourselves by hand, right here on James Street in beautiful Noosaville."
"So we should change our name right?"
"Let's do it!  Let's keep it simple, local and real..... how about JAMES ST ORGANICS?"
"Love it. Done. Now let's have a wine to celebrate...."
We're busy too. We like to keep things simple.  So we make real organic skincare products, that contain no nasties and do what they say they will.  And we make them ourselves on James Street in Noosa, Australia. Welcome!
To celebrate launching our new name and new online store, we are having a vino, and we'd like you to have 30% off the entire store!  Use code WELCOME30 at checkout.  For 72 hours only.  
Our biggest sale ever. Cheers to that.
(Sale ends 12midnight Tues Sept 6.)
---
Leave a comment
Comments will be approved before showing up.